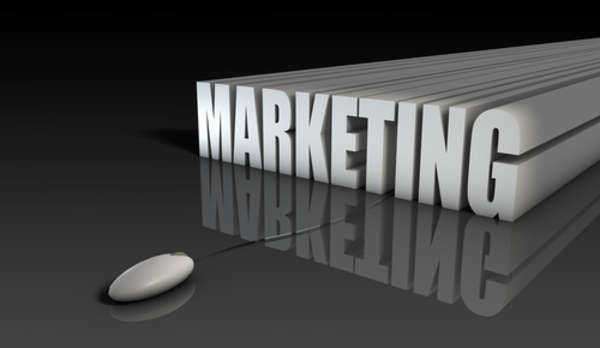 Tips from the Professionals on How to Market your Blog
The Importance of Marketing Blogs
The reason most legal blogs fail to gain awareness is because the attorney has poor skills in internet marketing. Legal blog writers need to take specific steps not only to create a following, but maintain a following—another reason a large percentage of blogs fail maintain popularity.
How to Market your Blog: Tip #1
Create your own domain name while marketing blogs. You're likely to see much more success if you have blog attached to your legal website's domain or a blog with a domain all to itself rather than going through a hosted service.
How to Market your Blog: Tip #2
The word "community" has particular emphasis within legal marketing. Blog publishers need to participate with the community as much as possible, and some of the following steps can increase your presence:
· provide links to other blogs and posts
· comment on other blogs
· offer to write a post as a guest on another blog
· access the power of Twitter to gain more followers
How to Market your Blog: Tip #3
Marketing blogs rely on the optimization of the website as well. You need to optimize your HTML code, title tags, URLS, your sitemap, and more. The biggest factor to consider is how your keywords will affect your marketing. Legal blog publishers need to adjust their content to incorporate keywords and keep updated on trends within the field as well.
How to Market your Blog: Tip #4
One of the most important tips in marketing blogs includes registering the blog with related blog directories. Depending on the marketing, attorneys can find a large amount of directories by doing a simple search over the internet.
How to Market your Blog: Tip #5
Marketing blogs is impossible if your content is not updated. If readers find that you're only posting once in a while, they'll only visit your website occasionally if you're lucky (and they probably won't stay there too long). Depending on what you're marketing, attorneys should update their blog every day or at least 3-5 times every week. If your blog focuses on legal news, update it at least once every day.
How to Market your Blog: Tip #6
Marketing blogs doesn't just depend on your online presence; it depends on your presence off the web as well. How are you going to reach community members who don't use the internet regularly? Even if the community members do use the internet regularly, how are you going to remind them to visit your blog?
Apart from online marketing, blog publishers need to use marketing techniques such as posting business cards, handing out newsletters, and more. Consider advertisements at restaurants, sporting events, and more that provides information about your website and your blog.
How to Market your Blog: Tip #7
This tip on marketing blogs relates to tip #6. At all costs, get out of your office and interact with the community face-to-face. Offer a free seminar on tips your community members can take, and take similar approaches for marketing. Attorneys should also consider attending a blog conference.
How to Market your Blog: Tip #8
Offer incentives to your readers to increase the reach of your marketing. A law firm should offer incentives to clients through their blog such as a free consultation or a similar service.
Another good idea for marketing blogs is to offer an incentive if the reader recommends that blog and brings in other readers. The results are not necessarily easy to measure, but if you offer surveys, you'll be able to tell who recommend whom.
How to Market your Blog: Tip #9
Ask for recommendations from your readers. If your readers feel like they're contributing to the blog, they will visit the website often and recommend that website more. This tip somewhat applies to tip #8, but you can offer an incentive if the reader makes a good recommendation for the website. Marketing blogs depends largely on how you connect to your readers at a personal level.
How to Market your Blog: Tip #10
Create a fan page on Facebook to increase marketing. Attorneys will begin to notice an increase in traffic volume by creating a fan page, and you'll expand your network to new readers through the followers you have already. Post updates about your blog on your fan page, as well as updates about your services in order to increase your efforts in marketing blogs.
How to Market your Blog: Tip #11
Never underestimate the capability of Twitter for marketing. Legal blogs should tweet every day, provide links to their blog and their website, and even
offer incentives through Twitter as well. You should also use mentions and hashtags for marketing blogs through the followers you have already.
Make sure to use valuable keywords within your Twitter accounts, and consider advertising with promoted trends, tweets, or profiles as well.
How to Market your Blog: Tip #12
Try marketing blogs through LinkedIn as well. This type of marketing will broaden awareness of your blog to your professional peers, and you can even begin to ask your professional contacts to write guest posts as well. Provide links to your website as well.
How to Market your Blog: Conclusion
All of the tips listed within this article can greatly increase marketing for your legal blog. You should also research other legal blogs and see how they are marketing their services. The process for marketing blogs is a changing process, so make sure you stay updated.
Comments
comments