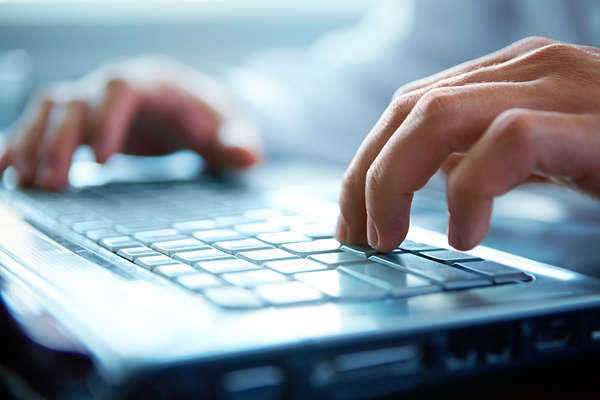 Everything About LinkedIn Tips
Every new website you use has a learning curve, and LinkedIn is no exception. With nearly 77 percent of LinkedIn users using the site to research people and companies, you can't afford not to know the best, most up to date LinkedIn tips. Learning LinkedIn profile tips can make your profile more appealing at first glance, and other kinds of tips can make sure that you are getting the most out of your groups and network. Keep reading to find some LinkedIn tips that can change the way you use social media to do business.
Easy LinkedIn Tips #1: Don't Hide
When you create your profile on LinkedIn, you'll be asked which privacy level you want your profile to be listed at—and that's where these LinkedIn profile tips begin. One of the most important LinkedIn profile tips is to select "public" for this profile. When you create a public profile, you're getting your face, name, and brand in front of a much wider audience than if you had been more selective about who can see it.
And speaking of photos, every list of LinkedIn profile tips will tell you to include one. While these LinkedIn tips are right—every profile should have a photo, not just a logo—they aren't the whole story. Go beyond those LinkedIn profile tips by using the same photograph on your LinkedIn profile that you use in your attorney bio.
Why? Well, not all of your connections on LinkedIn will necessarily know you personally, especially if you're involved in groups. It can be hard to recognize that someone is the same person from one picture to another. By using these LinkedIn profile tips, create one image that is you for the sake of your internet presence.
Easy LinkedIn Tips #2: Be Original
Another place where a few LinkedIn profile tips can make a huge difference is your summary. While your picture should be identical to your website photo, your summary should not be identical to your attorney bio. Why? Because let's face it: most attorney bios sound about the same, and you won't get anywhere with LinkedIn profile tips sounding like a robot. Many of the best LinkedIn tips revolve around making yourself stand out, and your summary is a good place to do that.
For example, if you've already followed LinkedIn profile tips about filling in your whole profile and using a photo, you can make your summary more original by talking about yourself using "I" and "me" rather than maintaining a third-person, more objective sounding narrative. A couple of quick additional LinkedIn tips for this section: talk about both the projects you're currently working on and what you're hoping to expand into doing in the future, and make sure that you always update your summary when those projects or goals change.
Easy LinkedIn Tips #3: Be Active
LinkedIn is a conference table, not a billboard. You can't just walk away from your profile and expect it to do the marketing work for you. In order to get the most out of any of these LinkedIn profile tips (and other LinkedIn tips), you'll need to make sure that your profile is routinely seen by other people. That means you'll need to stay active and participate enthusiastically in your LinkedIn network.
Good LinkedIn tips about activity require you to do more than just providing an occasional status update. Instead, you'll want to make posts to groups, start groups of your own (if you can think of a good topic), and share things that you've learned.
Easy LinkedIn Tips #4: Keep Current
One of the earlier LinkedIn profile tips was to make sure that you update your profile routinely. That's one way of keeping current, but in order to make sure that you are getting the most out of the website, you should also follow news about any changes that are being made to LinkedIn itself. These kinds of changes are common as LinkedIn figures out how people are using the website and how the internet itself is evolving.
When you keep current, you'll be able to take advantage of new features before your competitors do, giving you an advantage, even if only a temporary one. Search for new LinkedIn profile tips and other tips on a regular basis, so that you can keep your LinkedIn presence updated and ensure that you're acting in accordance with best practices for marketing purposes.
If catching up on new LinkedIn features has been tough and you're already finding that you've fallen behind, make a list of which LinkedIn profile tips you'd like to follow, and create a calendar with deadlines for each different tip you're following.
Easy LinkedIn Tips #5: Get Connected
Today, people can access LinkedIn using more devices than ever. If you have an iPad or a smartphone, you may already use LinkedIn through these devices, like an increasing number of users. Using these devices to connect to LinkedIn during your commute or other downtime can really help you to engage with the website and your network on a daily basis.
You can also work to connect your LinkedIn marketing efforts with other marketing campaigns involving different social media websites or blogs. By creating a consistent brand presence across several different social media networks, your visibility increases and you're more likely to get new business.
Easy LinkedIn Tips #6: Track Progress
There are a wide variety of analytics tools that you can use to see if your LinkedIn efforts are bringing in the new traffic you had hoped for, especially if you're using direct pay per click ads. When you use analytics tools, you can do split testing to determine which of your advertisements is more effective at getting conversions from a particular audience.
Even if you're not using direct ads, you can keep track of how many contacts you've gained and how much new business you've gotten as a result of your LinkedIn efforts. This can help you to see where your strengths are and what kinds of activities you should engage in more frequently.
Comments
comments