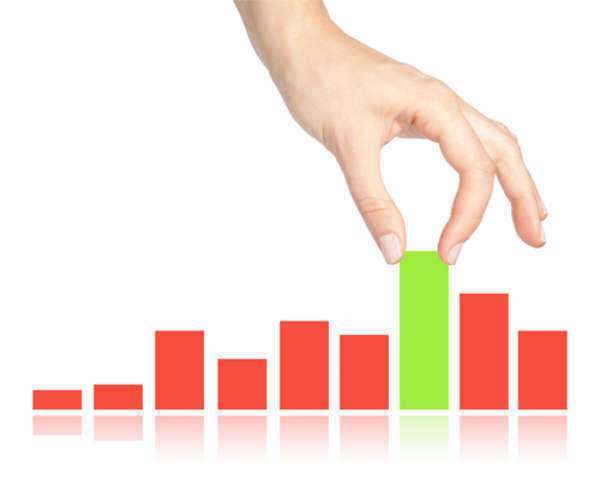 Everything About LinkedIn Statistics
In a country like the United States, where 90 percent of lawyers are already. Using LinkedIn, you can't afford to get left behind. According to Alexa, LinkedIn became the 12th most visited website worldwide in 2012. This popularity means that LinkedIn can and should be a vital component of your legal marketing strategy. Keep reading to find out some shocking LinkedIn statistics so that you know why it's so important to maintain your networks on this site.
LinkedIn Statistics: Growth and Development
In 2002, LinkedIn was started by a single entrepreneur in his living room. The month it began, LinkedIn statistics registered 4,500 unique users. The next years saw the website grow exponentially, and by the time LinkedIn went public in May of 2011, it was already a place where over 100 million people were networking.
LinkedIn pre-dated Facebook and Twitter, and maintained its popularity throughout the explosion of these websites' user bases for one big reason: it wasn't trying to do the same things. While LinkedIn, like Facebook and Twitter, was a social media website that gave people the opportunity to share content and follow the activity of others, it carved its own brand niche as the center of the web for professionals. The business orientation of LinkedIn has meant that its popularity among lawyers has soared in recent years. Over 80 percent of attorneys at all sizes of law firms currently have a LinkedIn profile.
The number of searches done on LinkedIn is truly staggering. LinkedIn statistics today show that 4.2 billion searches were made last year, and this year's numbers are set to break that record by over a billion searches.
From a living room enterprise, LinkedIn has become a company with 25 offices worldwide from Milan to Melbourne. Nearly 3,000 people are currently full time employees of LinkedIn, and they serve the site's 175 million users. Every Fortune 500 company has executives using LinkedIn, and the site's users have formed more than one million groups.
Linkedin Statistics: Who's Using LinkedIn?
Because LinkedIn is business oriented, its user base differs significantly in several key ways from other social media websites. Over half of LinkedIn users report having at least a bachelor's degree, with a sizeable percentage having graduate or post-graduate coursework. LinkedIn users also have statistically higher income levels than users of other common social media websites, like Facebook, Twitter, and Digg.
The fastest growing groups on LinkedIn today are college students and recent graduates. These students account for over 10 percent of LinkedIn's current traffic, and are increasingly looking to the website to help them secure networking opportunities, internships, and eventually jobs. Many law school students also make profiles on LinkedIn to be able to connect with law firms and discuss opportunities or just build a network of other lawyers in their desired practice area.
It's not all individuals who are using LinkedIn. Over 2 million companies also maintain Company Pages according to the most recent LinkedIn statistics. Because LinkedIn tends to be a better place for business to business transactions, B2B companies are particularly likely to participate. Companies selling products marketed toward affluent consumers also tend to prefer LinkedIn to its competitors.
LinkedIn Statistics: How People Use LinkedIn
The single most common way that LinkedIn users make use of the website is by researching people or companies that they have some sort of personal or business interest in. 77 percent of users report this kind of activity, while the next most common action is connecting with colleagues you've fallen out of touch with.
LinkedIn statistics reveal some other uses for the website as well, with nearly 50 percent of users building new relationships with key decision makers and influential people. 44.5 percent of LinkedIn users report that they've used the research functionality of the site to get a leg up in face to face networking opportunities, while for 38% of users, LinkedIn has been a springboard for finding new career opportunities. 38% of LinkedIn users also built relationships with potential customers using the site—mostly users who run B2B oriented companies.
The feature of LinkedIn that users are most likely to report as a favorite is the Groups feature, followed closely by people searching. LinkedIn statistics also reveal that some features of the site are being underutilized, with only 5.9% of users reporting that they like using polling, while only 1.7% is using the presentation features LinkedIn makes available.
On average, LinkedIn statistics show that users spend about 17 minutes using the site every time they log in. About half of users spend up to 2 hours a week using LinkedIn, while a quarter spends 3-4 and 12.2% spends 5-6. 10.5 percent of users are power users (or addicts?) spending at least 8 hours a week on LinkedIn.
LinkedIn Statistics: Groups and Networks
Your number of first degree connections on LinkedIn can make a big difference to how well the site works to get new business for your firm. Currently, 11.7 percent of LinkedIn users have fewer than 50 contacts, which will limit their opportunities for networking. About 20 percent have 50-100 connections, while another 20 percent have between 100 and 200.
Only five percent of users have more than 1000 first-level connections, and having this many connections can sometimes be an indicator that you are not being selective about allowing new connections to come in. Allowing simply anyone to connect to you through a request can mean that you're more likely to be vulnerable to phishing attacks and other hacking, so be careful and make sure that you actually know anyone you are accepting as a first degree connection.
Because groups are one of people's favorite aspects of the LinkedIn platform, a huge majority of users report joining at least one group. Only 3.7% of LinkedIn users have joined no groups at all, with a plurality of 41.6% belonging to between 1 and 9 total groups. Over 30 percent of users belong to 10-29 groups, and it may surprise you to learn that over 10 percent use more than fifty groups.
Comments
comments