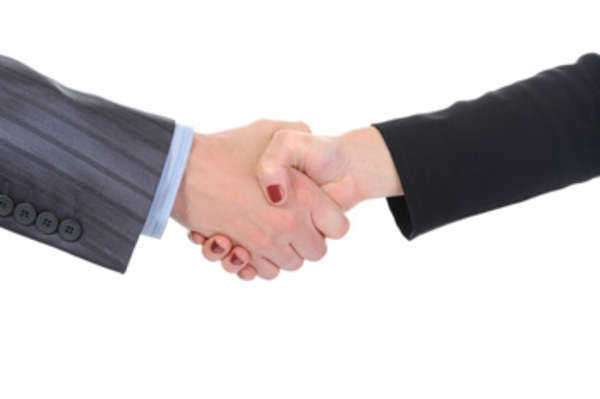 Everything About LinkedIn Review
LinkedIn had humble beginnings in a programmer's living room just ten years ago. Today, it's one of the 50 most visited websites in the world. LinkedIn reviews can help you to evaluate whether creating a LinkedIn profile would be beneficial for you individually or as part of a business. Because no one LinkedIn review covers everything, and because you may need to read several reviews to know how LinkedIn can help your law firm, in this guide we've tried to make some general conclusions about the website based on a large number of trusted LinkedIn reviews.
What's So Great About LinkedIn?
One thing that almost every LinkedIn review today mentions is how enormous LinkedIn has gotten. The huge user base—over 160 million members and growing by nearly 200,000 people every day—is unique among social media websites. As LinkedIn reviews can tell you, while consumer-oriented social media sites (like Facebook and Twitter) have users with a wide range of backgrounds, LinkedIn is primarily a business tool.
For law firms, the user base of LinkedIn is even better. Every LinkedIn review about using the site as a law firm marketing tool will mention the staggering number of lawyers with a profile: between 80 and 90 percent of all attorneys in the United States use LinkedIn according to these LinkedIn reviews. What this means is that you won't need to work hard to get your professional contacts into LinkedIn—odds are, they're already there.
LinkedIn allows you to share what you're doing with others and strengthen your networking contacts from your own computer. You can also do direct advertising that is similar to the kind of pay per click ads appearing on Google AdWords (more on what LinkedIn reviews have to say about that in a minute).
If you're interested in having reviews on your website, your LinkedIn contacts can actually create a LinkedIn review of your law firm and have it automatically posted to your website. Having a positive LinkedIn review is good—having several positive LinkedIn reviews can substantially increase the conversion rate once people see your website.
What's Not So Great?
Social media skeptics are often reluctant to join any website that wants to obtain their personal information. While LinkedIn reviews its privacy information frequently, you should remember that a great deal of the information posted on your LinkedIn page can be seen by the public, and nearly all of it can be seen by the people in your network.
The privacy problems were made even worse in June of 2012. Any LinkedIn review that doesn't bring up these potential problems is ignoring a very real concern for many internet users. Over 6 million passwords were stolen in June and made available online. Because (as many LinkedIn reviews after the hacking incident made clear) LinkedIn asks users to create a strong password, people's strongest passwords and passphrases were compromised.
LinkedIn reviews also note that users are vulnerable to another type of security problem: "spear phishing," in which your public data on LinkedIn is used to make it appear that a message you receive is from a co-worker or contact. An internal LinkedIn review of this problem has been ongoing, but so far no major changes have been made to combat this possibility.
Usually, any negative LinkedIn review will mention that compared to the other big social media hubs today, LinkedIn appears to be somewhat bland and featureless. LinkedIn reviews usually find that there aren't as many features that have a great deal of mass appeal—it's less flashy, in short. That's somewhat by design, given the intended audience: odds are, if LinkedIn increased these types of features, a new negative LinkedIn review would talk about how the changes were bringing in non-professionals.
How Can I Get the Most Out of LinkedIn?
LinkedIn can help you more when you use it more. By tying in your LinkedIn page with the rest of your branding and social media efforts, you can increase its value to your company. If you just set up a LinkedIn profile and never use the website or interact with other users, you're not going to get the kind of value that LinkedIn reviews discuss. If, instead, you interact a lot, and encourage professionals to give you a LinkedIn review that appears on your website when they're happy with your firm's services, you'll find that it becomes a much more useful marketing tool.
Remember that using a site like LinkedIn effectively isn't just "playing around on the internet," it's genuinely something that can help your business. You can get more LinkedIn reviews for your business and more leads when you encourage your attorneys to use the site and check out what's new on a daily basis. That time isn't wasted—it's being used to increase brand awareness of your firm and get new connections that can develop into new business.
Advertising With LinkedIn
While most professionals like LinkedIn's main functionalities, LinkedIn reviews are mixed about whether the website's direct ads are useful for businesses. Usually, when a LinkedIn review about the site's advertisements laments a low ROI, it's because the business involved wasn't a great fit for LinkedIn's target audience.
To an extent, lawyers can disregard negative LinkedIn reviews about the advertising system, because law firms are in a unique position to capitalize on these ads. Rather than using LinkedIn ads to market to new clients, you may want to target your pay per click LinkedIn ad campaigns on advertising to other attorneys, in order to increase the number of referrals received by your firm.
Attorneys also have another advantage that a typical LinkedIn review may not take into account: nearly every lawyer in the United States uses LinkedIn, making it the website with the most ability to connect you to other law firms. Other industries have not seen anywhere close to the adoption rate of LinkedIn that has occurred in the legal world. Because of this, legal advertising is likely to be more effective than advertising for some other product or service.
Comments
comments